Coming from 25 years of experience in DC charging solutions, from industrial to automotive environments, our ELIPS and KEYWATT technologies has been adopted by many leading companies on the market.
By combining expertise in high frequency power switching and an unique air cooling technique, we have developed a full range of compact on-board chargers for use in harsh environment. Many leading companies in the industrial sector, such as Kion, Haulotte, Crown, Terex….have chosen IES solutions to equip their applications produced in large volume. Using this strong experience, we have extended our technology to the DC fast charger market for EVs. Our external chargers are today used by many key automotive or bus makers such as VW, Audi, BMW, Renault, General Motors, Daimler, Opel, Bolloré, Iveco and, also, FIA to equip the Formula E championship. Our technology has been also adopted by many charger manufacturers such as Lafon, EBG, AddEnergie, Bectrol or by large infrastructure operators like Chargemaster, Allego in Europe, Chargepoint in North America, or WanMa, EVPower in China.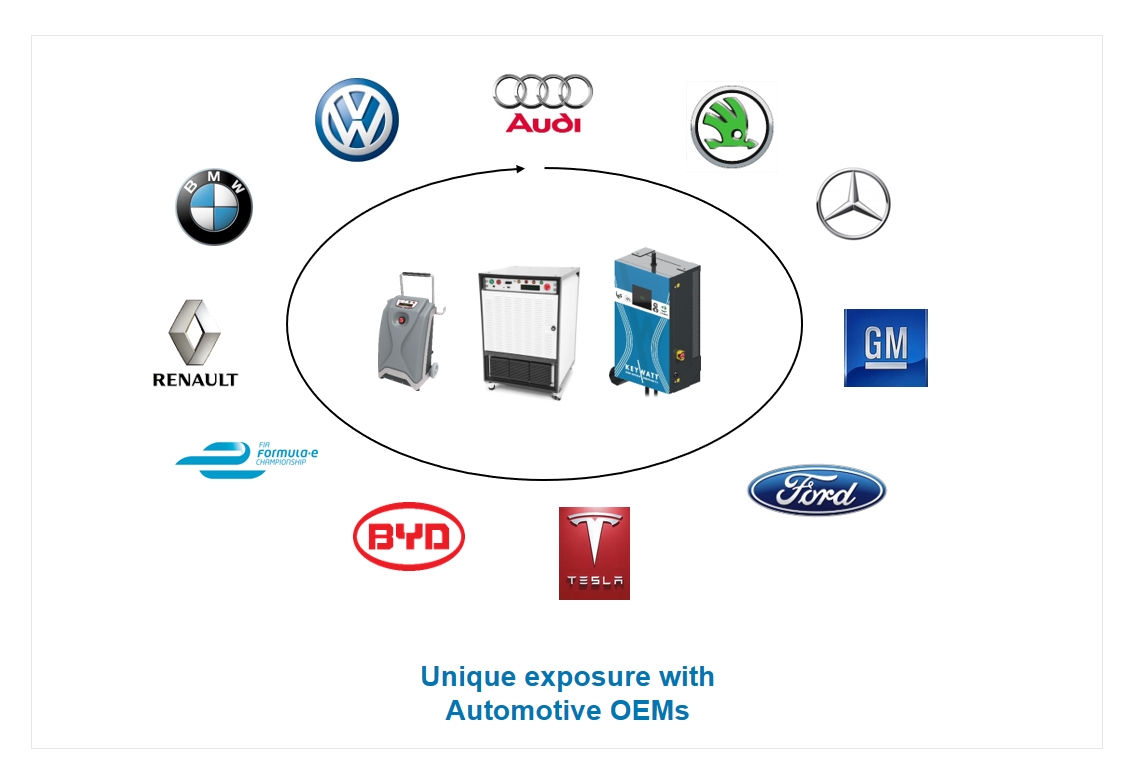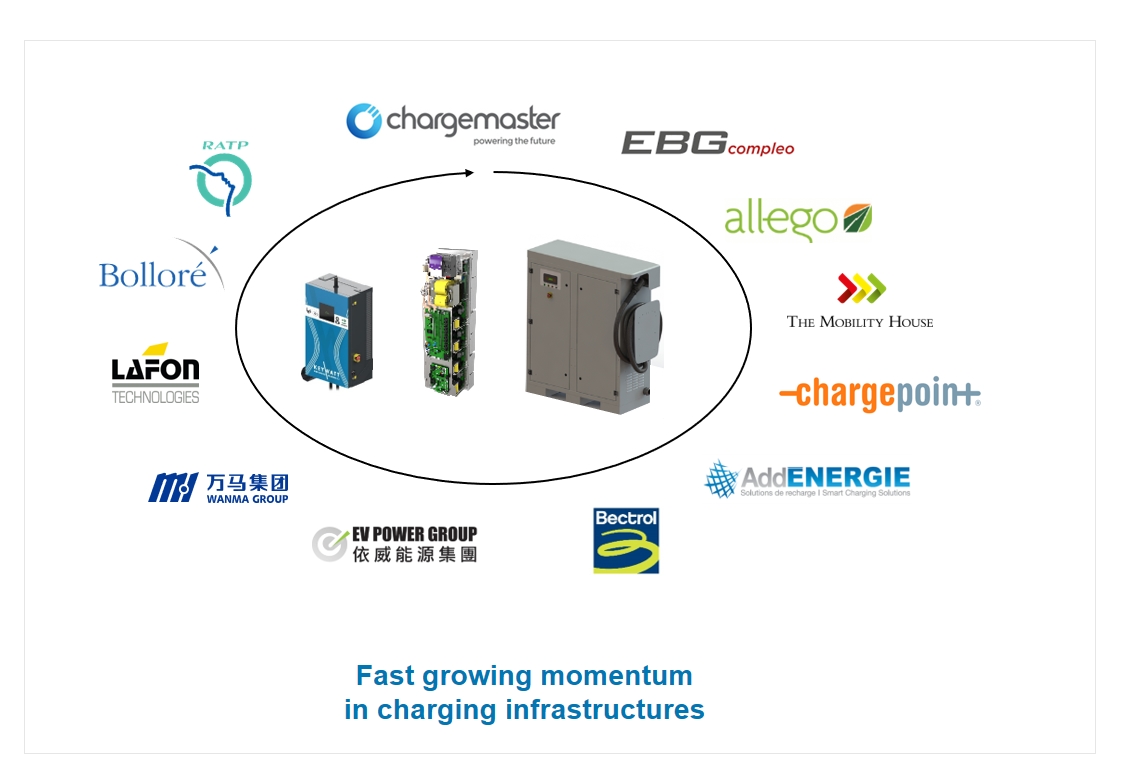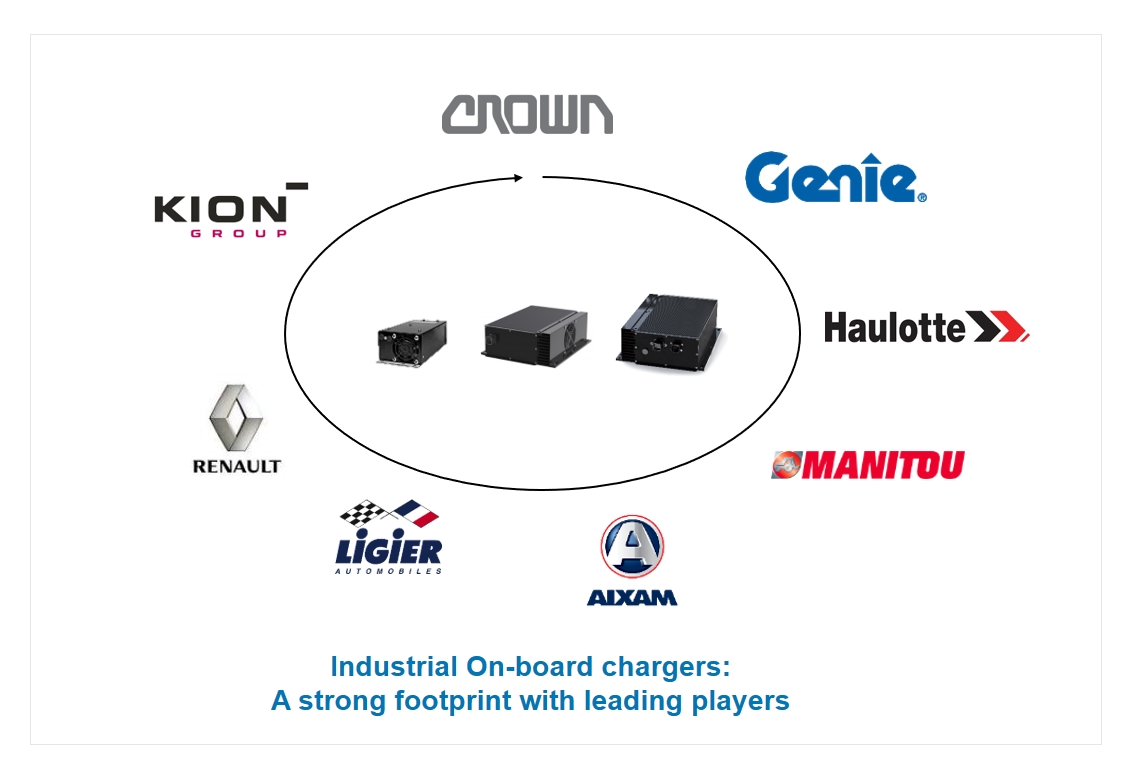 IES is an accredited tier 1 automotive supplier and has a proven supply chain with scalable volume production in operation.
Thanks to our direct exposure to the automotive market, we have acquired the know-how, competencies and philosophy to operate as a tier-1 supplier. From the start of the design till the production in volume, we embed, in each step of our development, the key ingredients to insure the highest level of quality and reliability, in line with automotive requirements.